HMB weapons - what are these?
HMB weapons are basically weapons that can be used for Historical Medieval Battles. What are Historical Medieval Battles then? It is called battle, but it is more like a full contact, modern, fighting sport. Men against men with weapons that look like the ones in the Medieval ages, but with required protection, to make sure no one gets seriously hurt.
In these battles the fighters' offensive and defensive weapons must look like the ones from the ages between the 1200 to 1699 years, but it is does not matter from which location of the Earth. The swords are made of steel of course, not plastic, but they are not so sharp and spikey. The armour of the fighters must come from the same location and same age (with a maximum date range of 50 years) as their weapons, as far as the looks of the armours, but inside armours are fully protected, and made with the latest technology of safety (or at least it is not forbidden to have one). These fights are not staged, and they are referred. In order to reduce injuries, the equipment is always checked before all HMB events, as all the weapons must be blunt.
It is a great honour for us as active supporters of the Hungarian team of Battle of the Nations to be a member of this sport! We produce HMB swords from different ages, check out are always changing collection from different ages of the Medieval.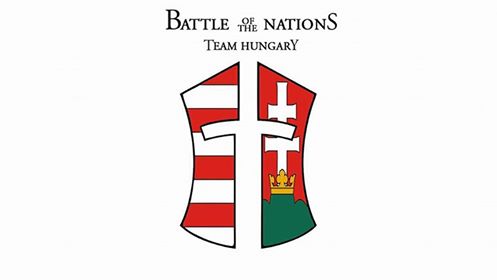 There You can find the weapons, which was made after the rules of the HMB Buhurt.