Sort
Characteristics of the weapon
---
---
Federsword with button on guard
Federsword with stiff blade
For better hand protection the guard has buttons on the ends.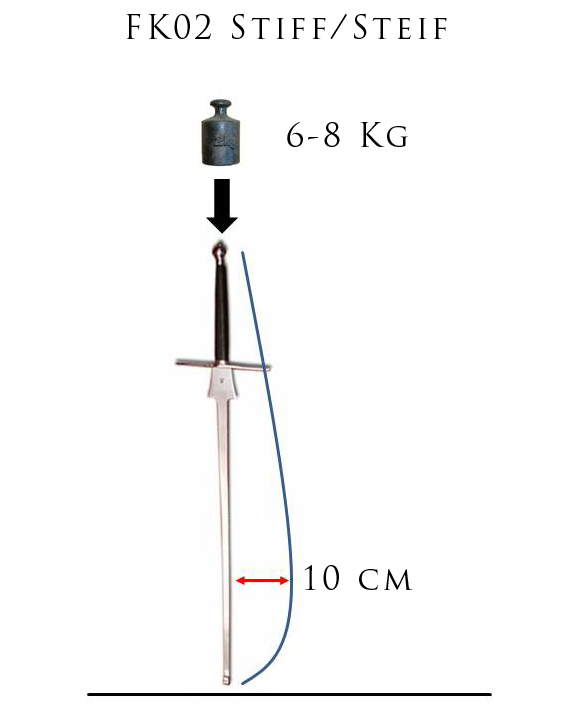 This type of Federsword  bends up to 10cm away from the vertical axis when  vertical pressure of 6-8 kg is applied.  
The federswords with stiff blade are in two Version available:
- Fix Version (with rivited pommel)
- Disassembled version
The thickness of the blade (from the point to the first 20 cm): 2-2,5 mm.
The thickness of the blade by the guard: 6 mm.
Hilt mit Leather covered!
Blade Length: 980 mm

Full Length: 1310 mm

Hilt Lenght: 330 mm (with Pommel)

Length of the guard: 235 mm

Balance point: about 60 mm from the guard

Weight: 1500 g
Quantity
Discount
Product price
1 pc

more than

less than

10 pc
-
230 €/pc
10 pc

more than

5 %
218.5 €/pc
| | |
| --- | --- |
| Characteristics of the weapon | |